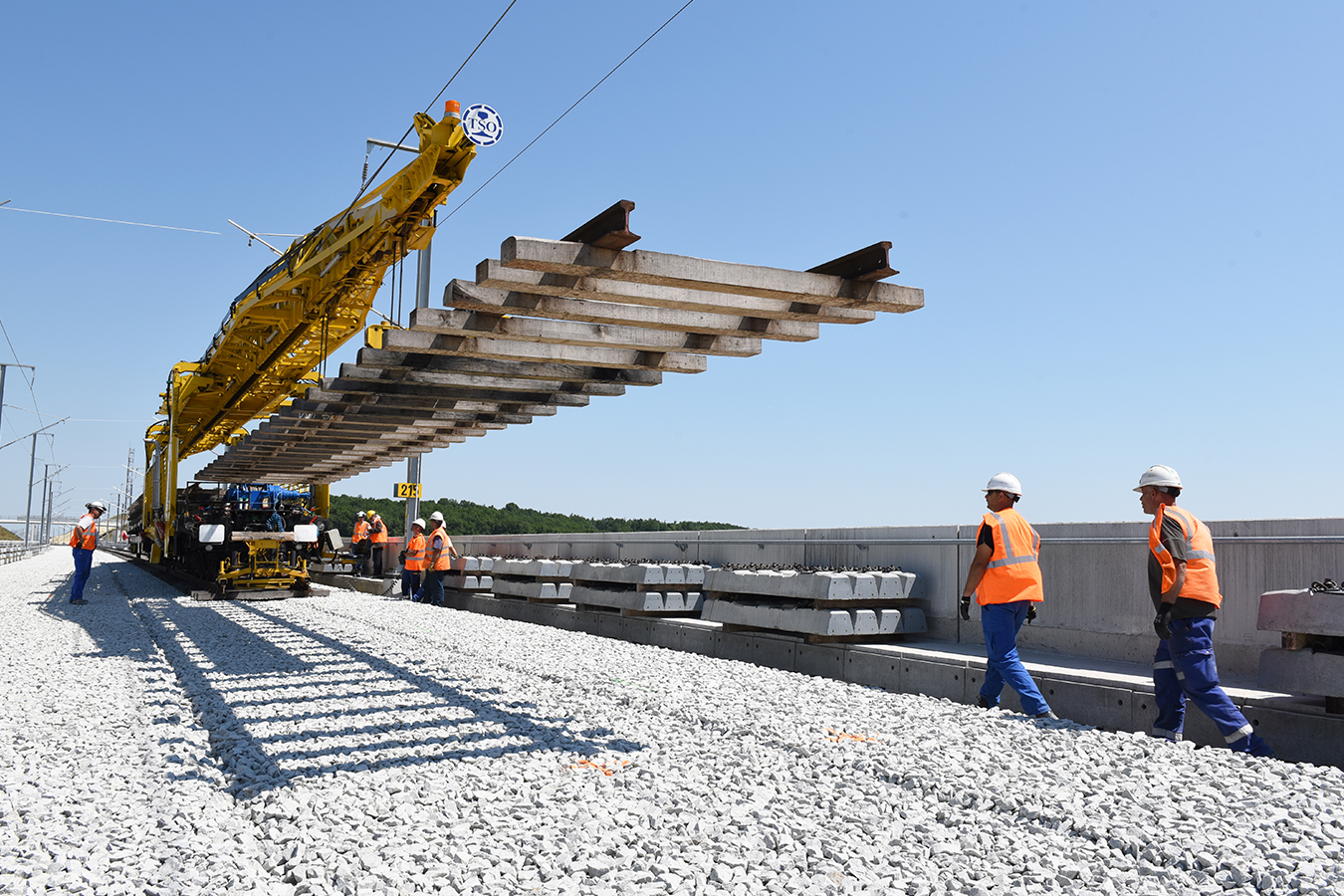 FRANCE: THE SEA HS RAIL LINE
Location

Tours-Bordeaux - France
Type

Track installation
The South Europe Atlantic high-speed line (LGV SEA) – referred to commercially as LGV L'Océane by SNCF since April 20161 is a 302-kilometre French high-speed rail line with 38 kilometres of new connections. It was commissioned on 2 July 2017.
It extends the south-western branch of the LGV Atlantique to Bordeaux. Subsequent extensions yet to be funded would then provide a connection to Spain via the LGV Bordeaux – Espagne line and to Toulouse via the LGV Bordeaux – Toulouse line.
TSO teams are working on Europe's largest-ever rail project, which also involves NGE as a partner in the Infrastructure subgroup.
As part of the Design & Build consortium of the project, TSO leads the track/catenary/worksite base superstructure that accounts for approximately 15% of construction work on the SEA high-speed line. Coming in the wake of the Rhine-Rhône high-speed line, the SEA contract marks a significant victory for TSO, confirming its status as a major rail industry stakeholder and underlining its ability to provide expert leadership for complex projects.