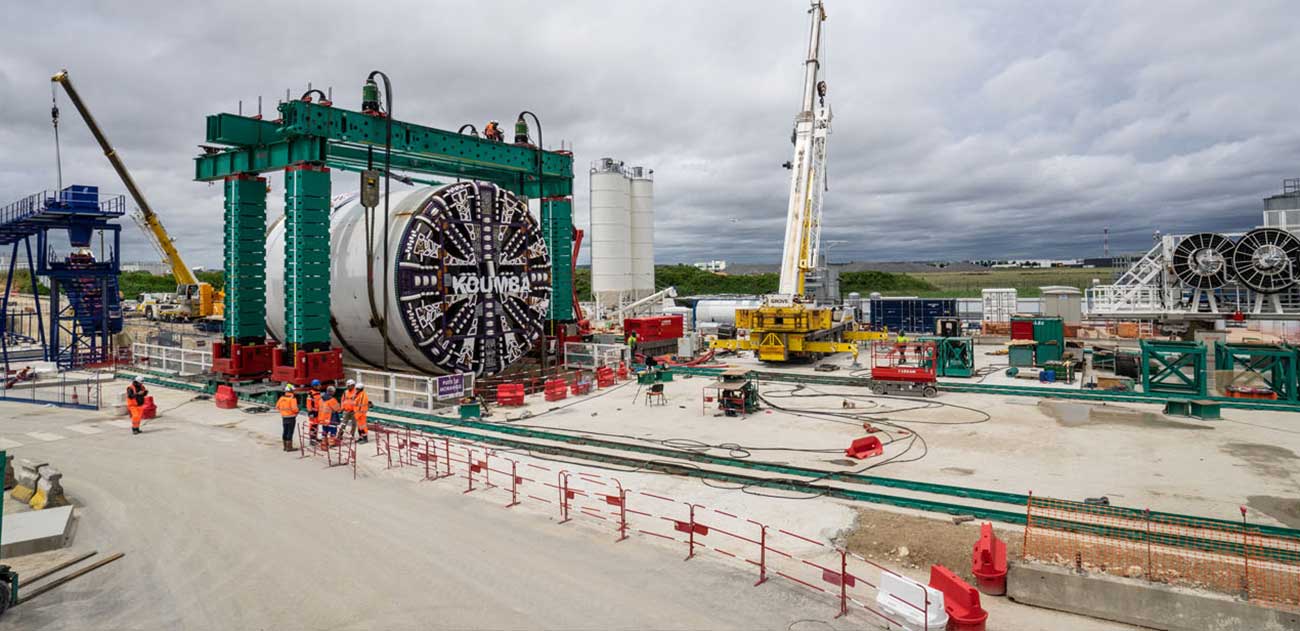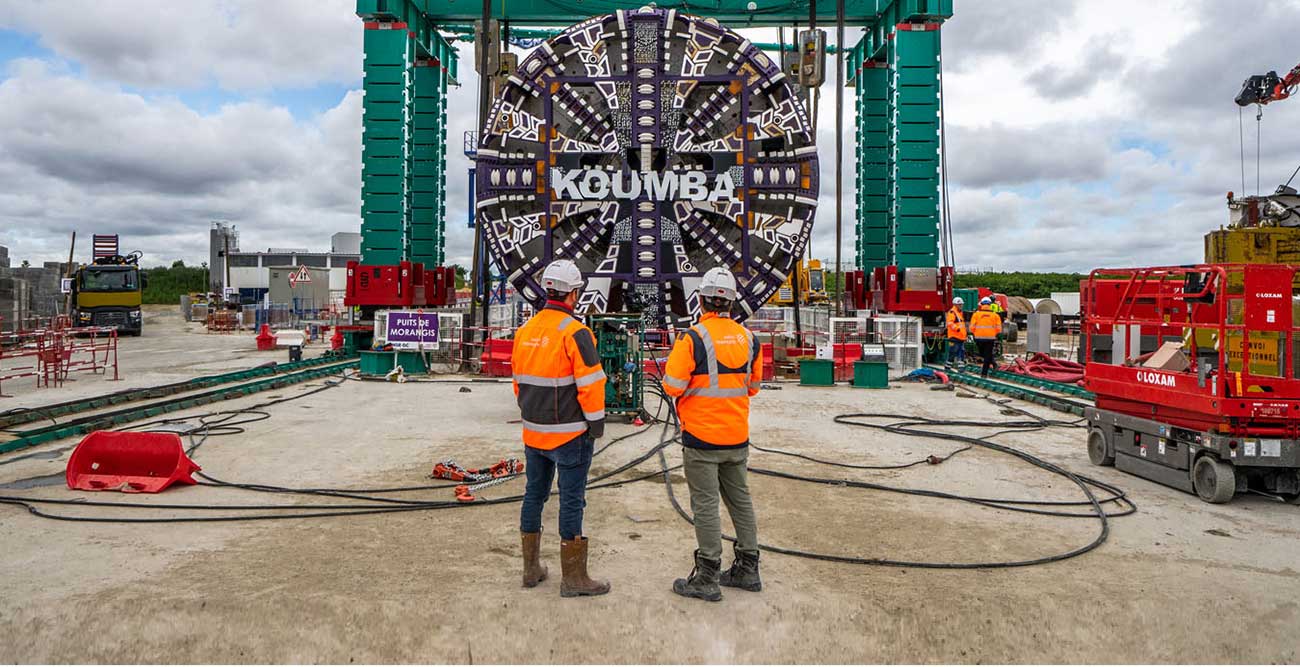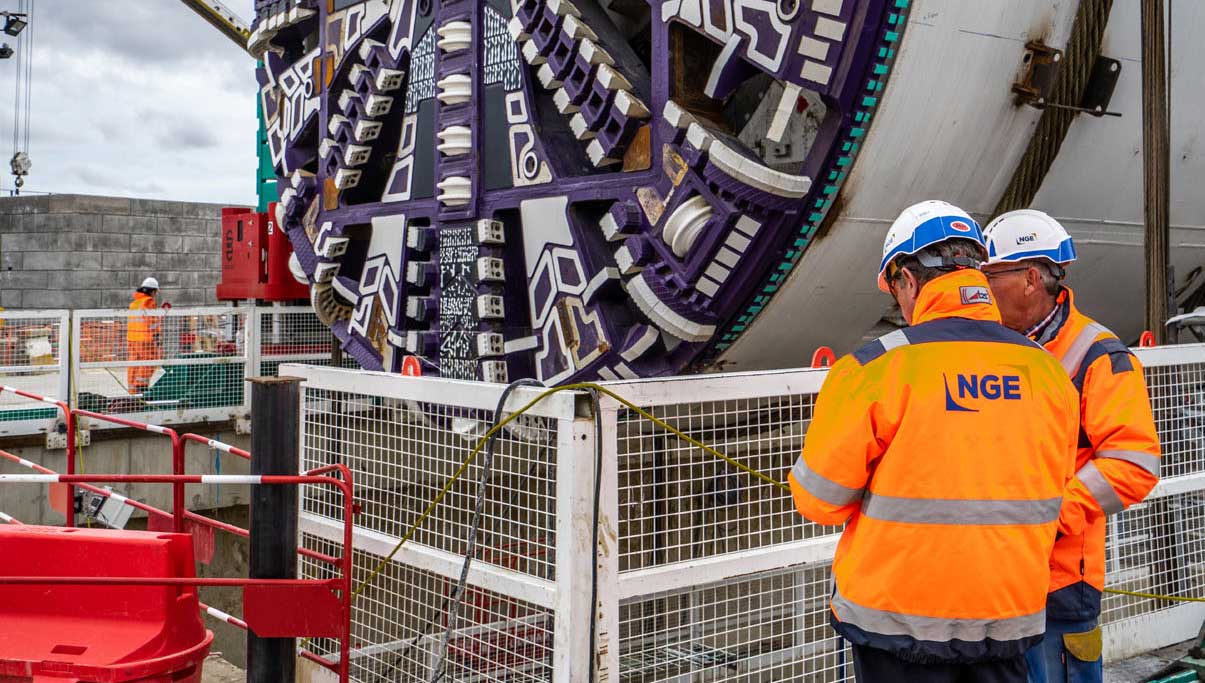 GRAND PARIS TRANSPORT INFRASTRUCTURES
Location

Paris (75) - France
Type

Underground works
Subsidiary
Having bid successfully for tenders issued by the Société du Grand Paris, SNCF and RATP, NGE is now working on a series of Grand Paris infrastructure projects, putting its civil engineering expertise to work on underground engineered structures, soil safety, topographical surveys and earthworks. Group teams are involved in no fewer than 17 work packages, including 7 major packages for Metro Lines 11, 14, 15 and 16, as well as the project to extend Line E of the RER regional express network from Haussmann-St Lazare to Nanterre.
The
key figures


of the project

6

tunnel boring machines co-owned by NGE

4,000

circular tunnel liner segments
ChalleNGE : In handing over the Line 14 tunnel boring machine to street artists Lek & Sowat, NGE has created an incredible new piece of pop-up art.