OVERVIEW OF TSO
1927
THE COMPANY IS CREATED
€440m
ANNUAL REVENUE, 45% OF WHICH WAS GENERATED INTERNATIONALLY IN 2018
+ 3,000
PROFESSIONALS INCLUDING MORE THAN 1,500 OUTSIDE FRANCE
TSO - pionners in the railway industry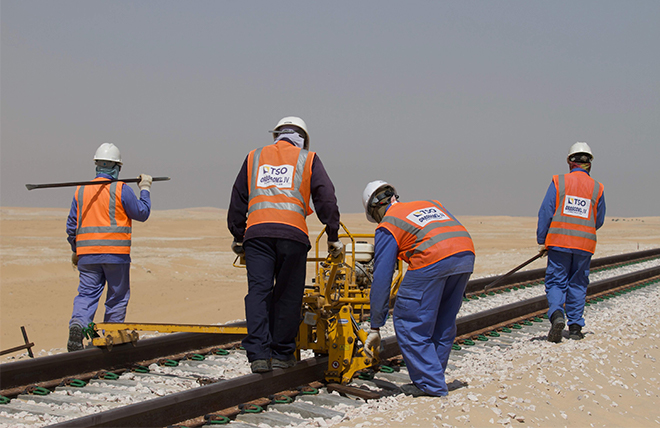 Your partner for railway solutions
With more than 90 years' experience in France and internationally, TSO puts its expertise to work on:
track construction, renewal and maintenance
electrification and catenary upgrades
survey and rail software development
rail safety
rail signalling
THE STRENGTH OF A CORPORATE GROUP
TSO prioritises innovation and the development of synergies between its own area of expertise and the complementary professions of NGE, enabling the Group to offer a self-delivery service for the most technically demanding projects. This ability to work effectively as a team is perfectly illustrated in the delivery of major projects, such as the Oloron-Bedous rail link and the Luxembourg tramway.
A CLEAR COMMITMENT TO THE FUTURE
In 2012, TSO launched its railway training centre at Mézy-Moulins in the Aisne region of France. This training centre is approved by the EPSF (the French Rail Safety Authority) to deliver safety training for COSS (Controller Of Site Safety) and lookout management.
WORLDWIDE PRESENCE
With the multiplicity of his activities in France and all over the world, TSO actively participates in the improvement of the modern railway technologies: introduction of concrete sleepers, rail welding, elastic fastenings, continuous welded track, ballastless track and high speed lines…
CERTIFICATIONS
TSO is certified in three standards:
ISO 9001, since 1997
ISO 14001, since 2009
OHSAS 18001, since 2010
>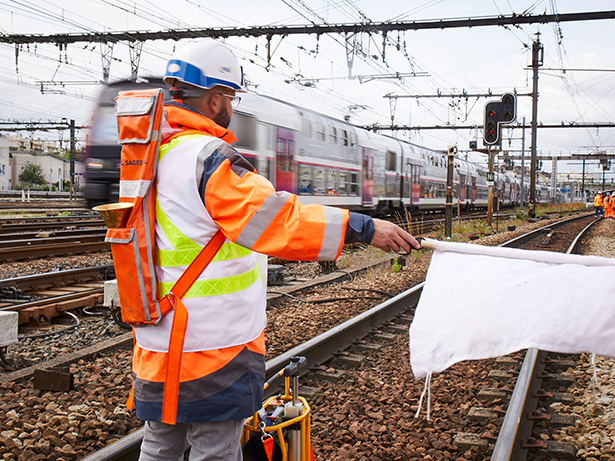 Our subsidiaries
TSO relies on its subsidiaries, which have specific expertise. They can operate locally, nationally and/or internationally depending on the needs of the client.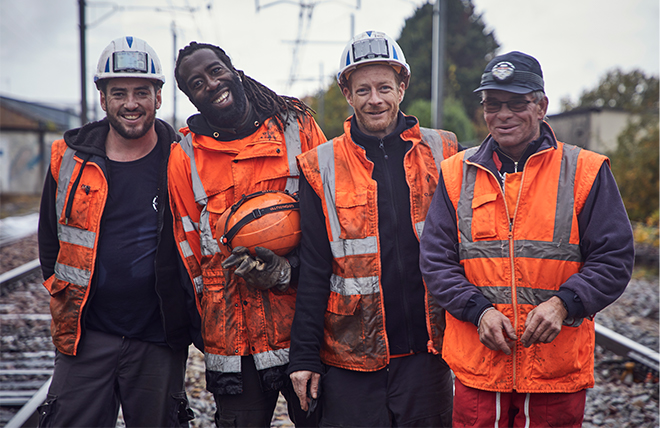 OUR VALUES
People at the heart of projects
Controlling environmental impacts
Ethical behaviour
>