You will work with passionate people like yourself and discover the pleasure of accomplishing together. In our country, initiative and boldness are encouraged.
Don't worry, you won't be released into the wild right away! You will be surrounded by caring professionals who will allow you to move forward with confidence. Ready for the NGE adventure?
TRAINING IN NUMBERS
1970
trainees trained each year
127
part time trainees each year
53%
of training courses focus on skills development
WELCOME TO OUR COMPANY

TSO's first asset is its human capital. The women and men who daily bring their know-how, expertise and ability to work together to achieve ambitious projects at the service of the company. They are our main strength to achieve sustainable growth. That is why we pay great attention to their well-being, health and safety at work.

We are committed to sharing with our employees fundamental values such as solidarity, customer focus, responsibility, respect and integrity.

TSO deploys significant resources to support its employees in their professional development, leadership development or career diversification within the group.

Finally, it is essential for TSO to be able to find talents that reflect the wide variety of its clients. For us, diversity is an extraordinary performance lever. By promoting the diversity of experiences, profiles and cultures, the company is building real competitive advantages.

Frédéric Covain ,
Director of Human Resources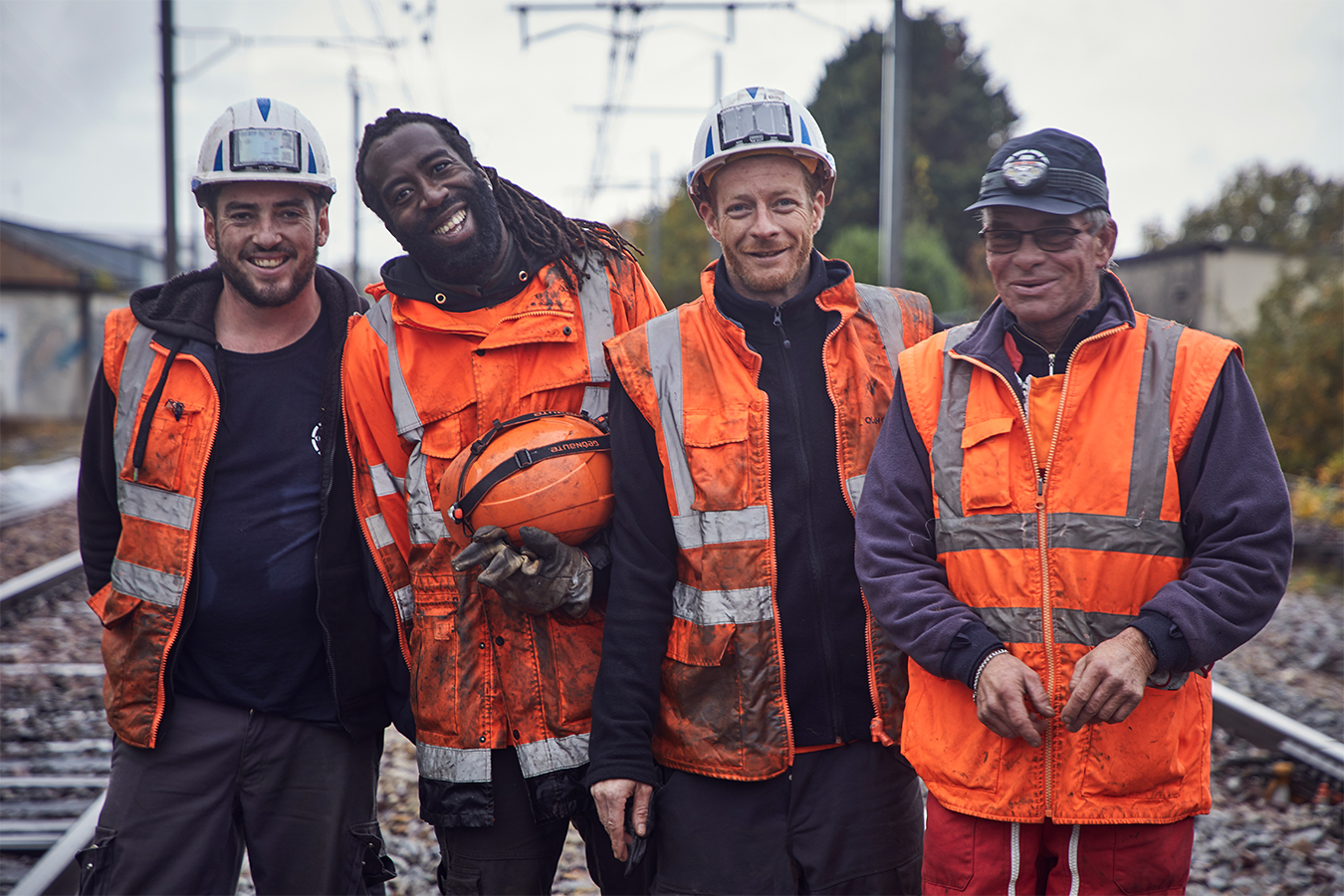 OUR INTERNAL TRAINING COURSES
TRAIN AND CONTINUE TO GROW
Training is much more than a tool. It participates in the development of the Group and the development of all employees. As part of the NGE culture, it is a real fuel to promote the development of employees and the success of projects.
Thanks to our internal training centres, you will be able to evolve throughout your professional life.
With Plate Forme, our training school, you benefit from tailor-made in-house programs under conditions that simulate real-life situations as closely as possible. More generally, training with us and the professional development it allows are among the fundamental rights of employees. When you feel better armed because you are more competent, you necessarily want to go further.