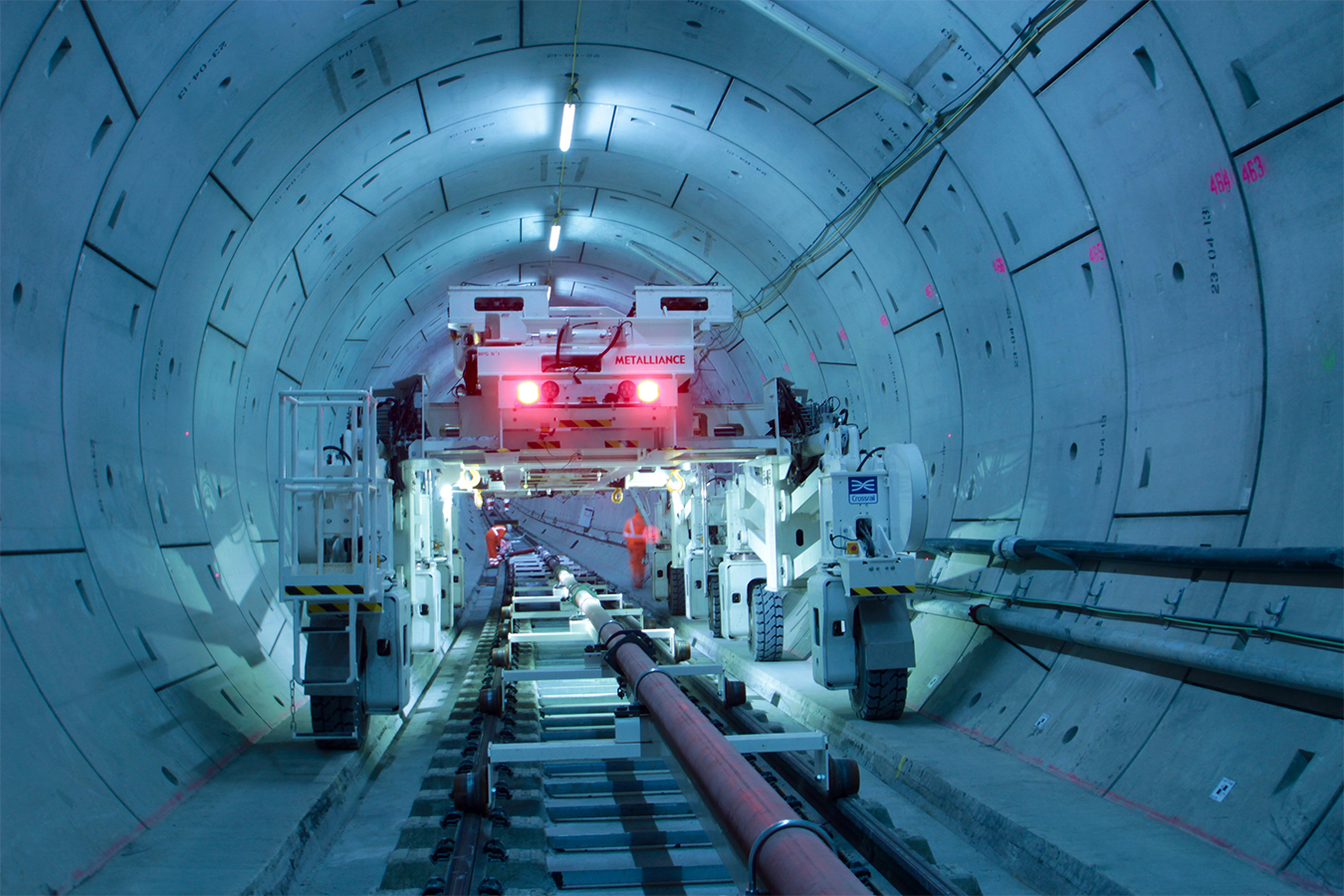 UNITED KINGDOM: CROSSRAIL
Location

London - United Kingdom
Type

Track installation
Crossrail is a regional express  rail network now under construction to serve Greater London from 2019. The network will eventually will include three intersecting lines serving the centre of the capital. This is the first project for a completely new rail line through the centre of London since Second World War.
When it opens the Crossrail project will be renamed the Elizabeth Line. Work began on site in May 2013, and is expected to complete in 2020.
As a member of the ATC (Alstom Transport/TSO/Costain) joint venture, TSO is involved in the installation of tracks, catenaries and electromechanical services for Crossrail.
The central challenges of this project are the installation of five different types of rail track using innovative construction machinery, including concrete trains and rail-mounted gantries.