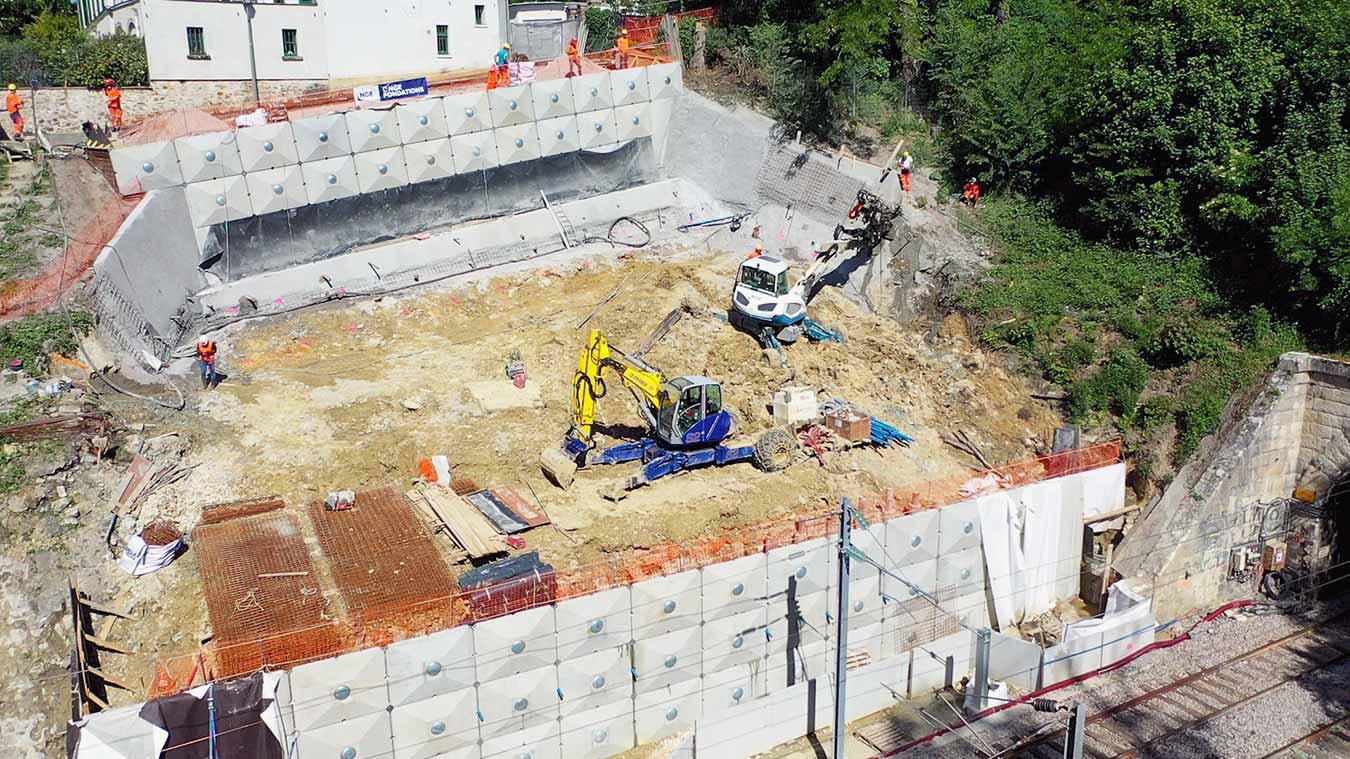 Embankment safety engineering and retention works near Sèvres Ville d'Avray station
Location

Sèvres Ville d'Avray (92) - France
Type

Safety engineering and retention works
Subsidiary
In early February 2020, traffic was halted on lines L and U of the Paris Region's Transilien suburban rail network following the collapse of a railway embankment near Sèvres-Ville d'Avray station.
This was the first project in France to resume work after the pandemic lockdown was announced on 25 March, thanks to the commitment and determination of NGE FONDATIONS, TSO, OFFROY, FVF, MIRE, GUINTOLI and LAGARRIGUE teams.
Resumption of work on this 'emergency project' enabled these essential public service transport routes to reopen. These rail links to the west of Paris carry very large numbers of passengers under normal circumstances.
Trains between Saint-Cloud and Versailles Rive Droite began the process of resuming normal services on 4 May.
The
key figures


of the project

500 m2

of retention walling

2 km

of anchored retention works