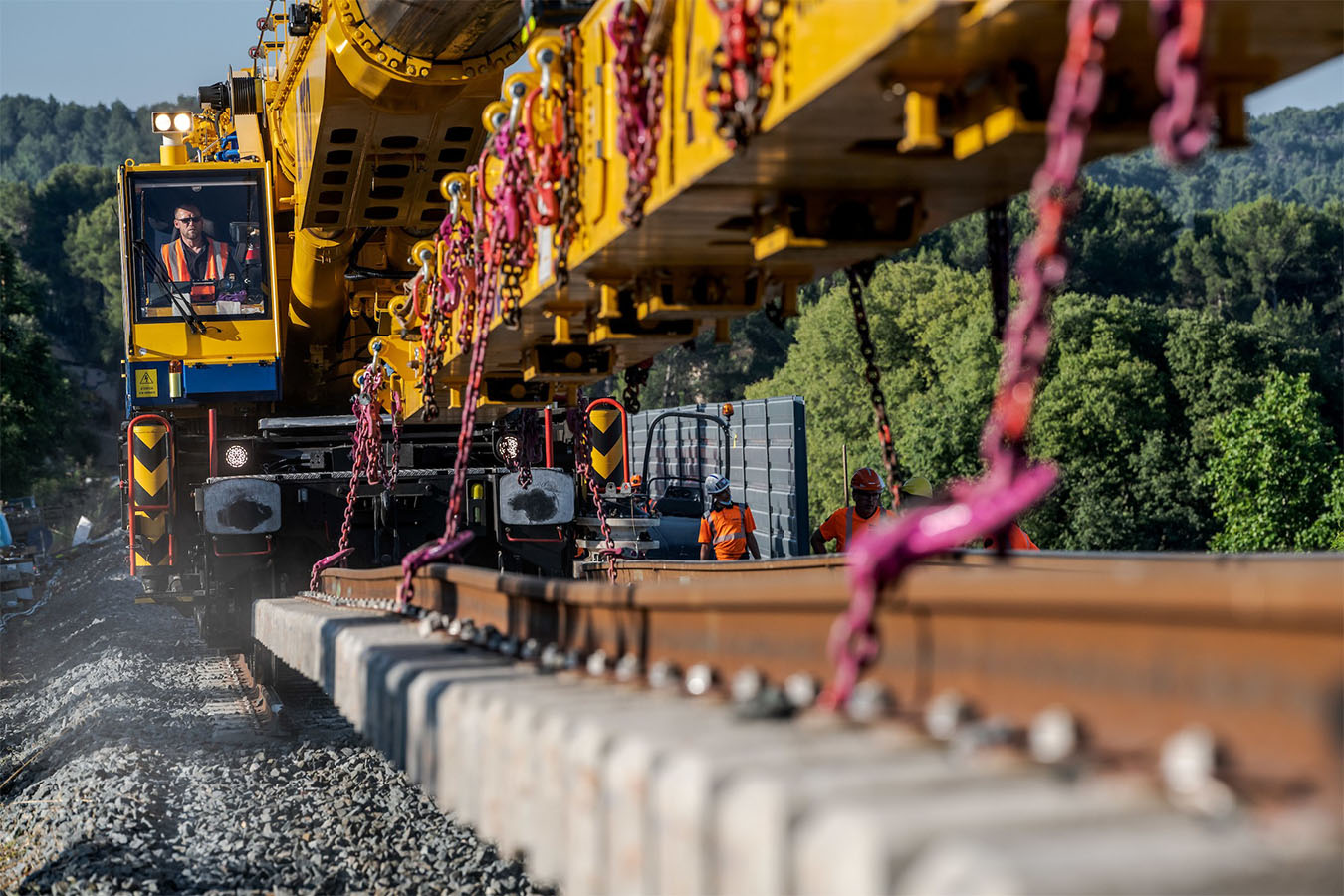 UPGRADING OF THE MARSEILLE – GARDANNE – AIX-EN-PROVENCE RAIL LINE
Location

Provence-Alpes-Côte d'Azur, France
Type

Rail line upgrade
Subsidiary
In the PACA region of southern France, the rail link between Marseille, Gardanne and Aix-en-Provence is being upgraded to take rail traffic management on this important link to a new level in terms of technology.
The new layout at Aix-en-Provence station is designed to enable higher traffic volumes with greater safety by providing free flow of arrivals and departures. As a result, more passengers will now be able to use this popular line.
The project is jointly funded by the French government, the Sud Region, the department of Bouches-du-Rhône, the Aix-Marseille-Provence Urban Community and SNCF Réseau.
This TSO track construction crane is the only one of its kind in France, and was used here for the first time in the PACA region to install an automated set of long points in Aix-en-Provence station. Capable of lifting up to 100 tonnes, this powerful machine halved the intervention time, at the same time as ensuring the highest level of safety for the teams.