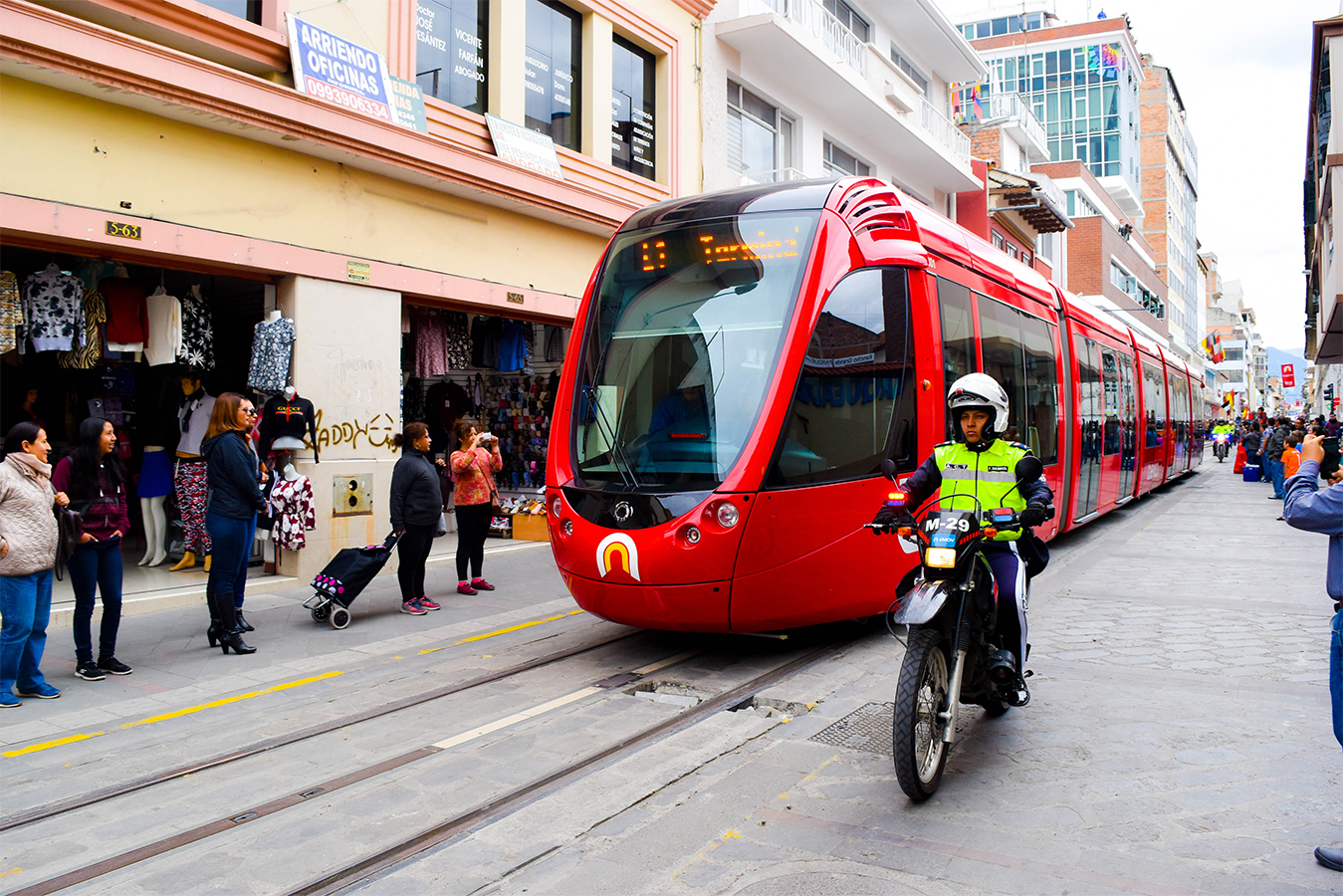 ECUADOR: THE CUENCA TRAMWAY
Location

Cuenca - Ecuador
Type

Track installation
The city of Cuenca appointed the ACTN consortium of Alstom, CIM, TSO and NGE Contracting to carry out the civil engineering works required for the Cuenca tramway project.
This new contract covers the resumption of civil engineering works, the ticketing system, the road signage, the station street furniture and construction of a train depot and maintenance building.
In a real race against time, the project began in December 2017 and was completed at the end of 2018.