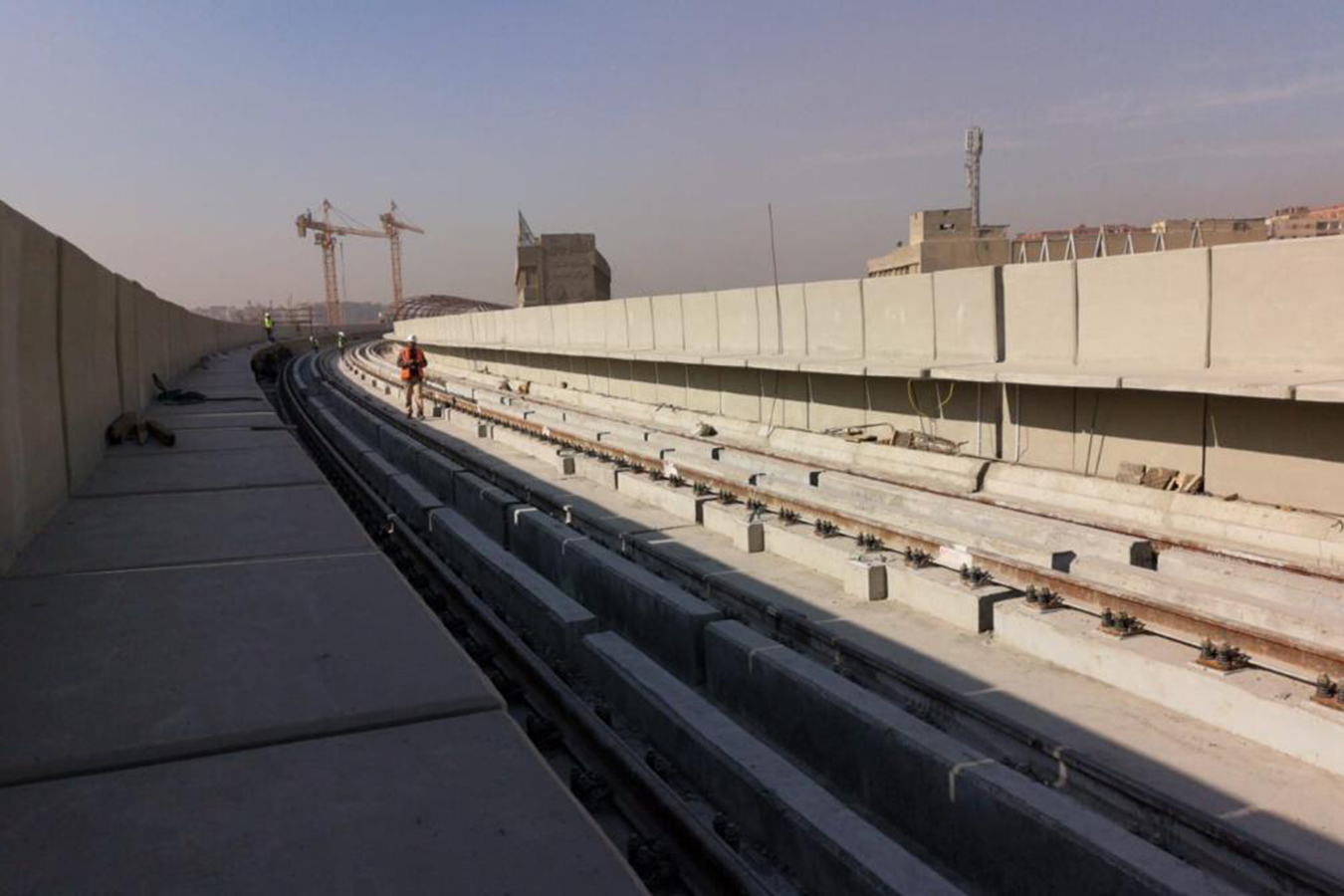 EGYPT: CAIRO METRO LINE 3
Localisation

Cairo - Egypt
Type

Track installation
The NAT (the National Authority for Tunnels is the transport infrastructure contracting authority for the Egyptian capital Cairo) has awarded the consortium of TSO, Orascom and ETF the contract for laying the track for Line 3 (phase 3) of the Cairo Metro.
The 18 kilometres of new line linking 15 stations will be built in tunnels and over viaducts through the massive urban centre of the Egyptian capital. As well as 36 km of single track, there are also 9 km of different track types to be built in the Imbaba depot, as well as the supply and installation of the third – power – rail for the entire stretch of track.
Work on this project is scheduled over the 3 years from 2018 to 2020.
The award of this project contract strengthens the presence of TSO in Egypt.