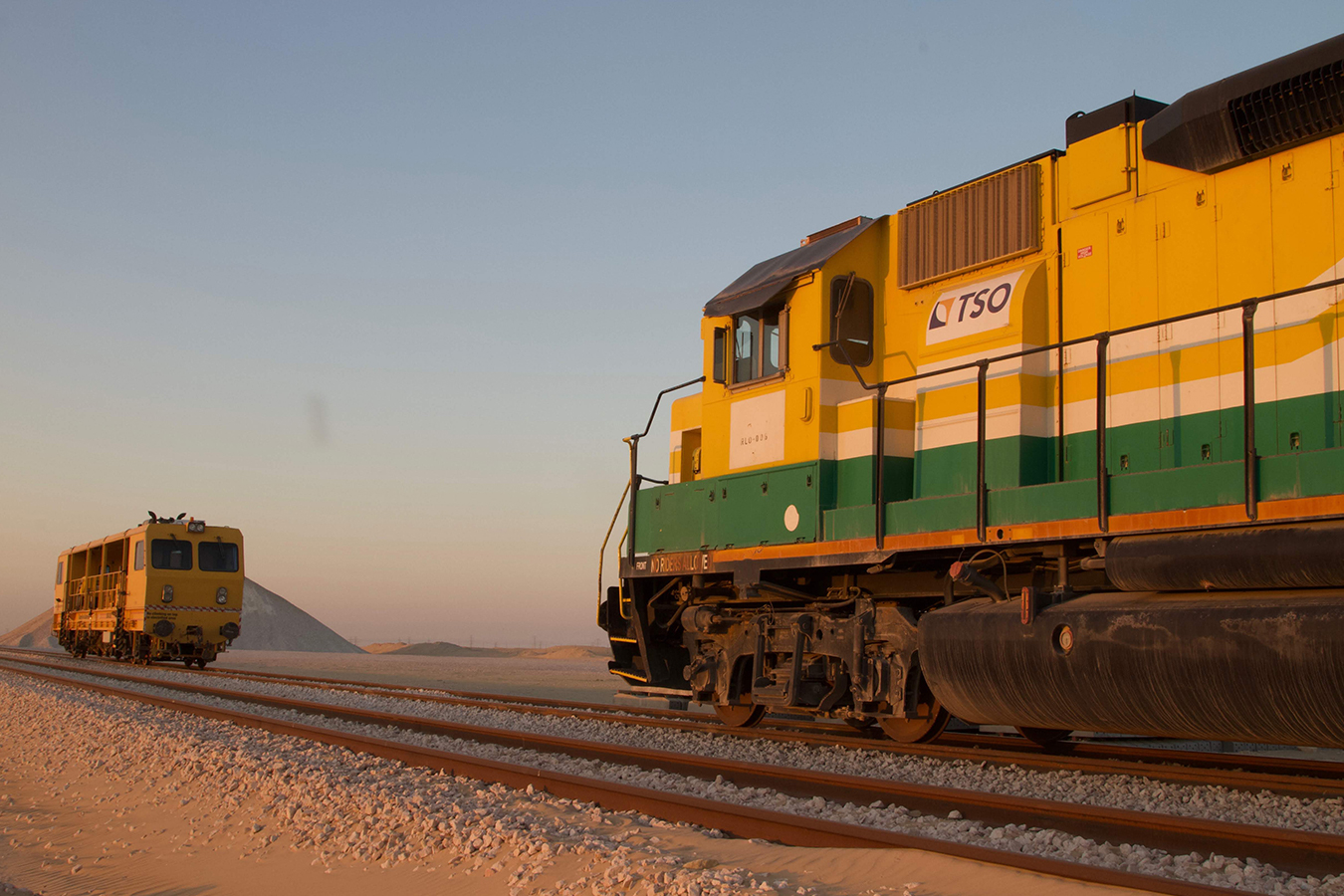 SAUDI ARABIA: CONSTRUCTION OF A RAILWAY LINE
Location

Damman - Saudi Arabia
Type

Track installation
Track laying for the line linking the Jubail industrial region to Dammam (the CTW 120 project) began in late January 2018. So far, 110,000 fast clip sleepers and 5,300 25-metre lengths of rail have been used, 4,800 electric welds have been made, 100,000 m3 of ballast has been unloaded and 58 km of track has been laid.
More than 15 different nationalities are represented in the 150-strong workforce operating among the desert sand dunes.
This project forms part of the North South Railway (NSR), the iconic project to construct Arabia's most extensive rail network that will ultimately see the country's northern mining region being linked to Riyadh and the ports of the Persian Gulf on the east coast by a 107 km rail line between Dammam and Jubail. In addition to the main track, this project includes the construction of a 6 km spur to Riyadh, two 4 km sidings and 20 points and crossovers.